Google reminds that today's children and adolescents cannot imagine their life without the Internet. And for the smallest of them, the search giant has created a separate application to better protect their privacy by limiting access to certain functions and improving algorithms for setting age limits. And for parents of 9-12 year olds and teens, Google has added a new solution to YouTube.
This solution was the parental control mode on the main YouTube platform. Now the child will be able to use our service through a controlled Google account, and parents can choose which functions and videos will be available to him. Beta testing of the new mode will begin in the coming months.
Google offers three categories of content:
Base… This category is for kids who have outgrown YouTube Kids and are ready to migrate to the main platform. The selection includes video blogs, training and educational videos, music videos, as well as videos on games, new events and other topics that are of interest to children from 9 years old.
Extended… The child will have access to a wider selection of videos than in the "Basic" category, and live broadcasts.
Almost all of YouTube… The child will be able to watch almost all videos on YouTube. He will only be unable to access content intended for viewers over 18 years of age. However, this collection includes videos on sensitive topics. These videos are only suitable for older teens.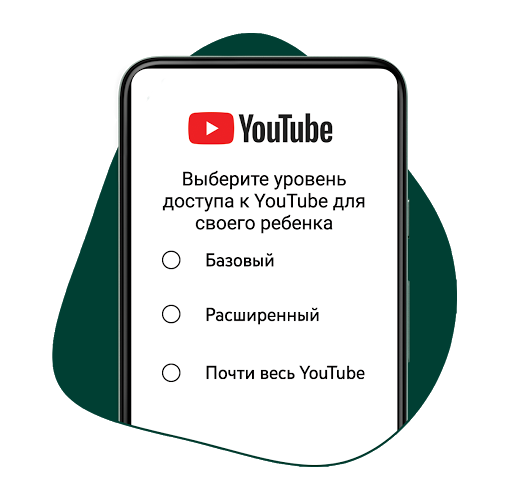 In addition to the existing parental control features, with the ability to choose which videos children watch, Google has made it possible to manage the browsing and search history in the child's account, as well as set parameters through the Family Link app from Google. In particular, you can set a limit on the viewing time in it. In the future, it is promised the addition of other functions, such as blocking videos and channels.
In addition, Parental Controls will not display personalized ads or classified ads. In addition, in-app purchases, comments, and videos will not be allowed initially. Google plans to gradually add these features. In this case, parents will be able to customize the functions according to the child's age.